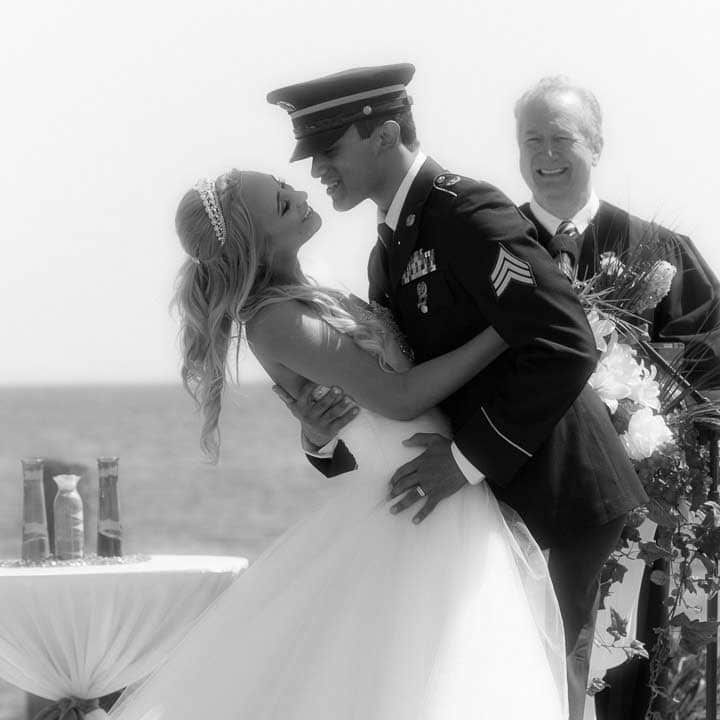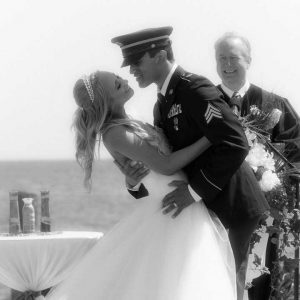 If you're like most brides, you've been dreaming about your wedding day for longer than you'd like to admit. You've probably spent countless hours researching venues, flowers, decorations, favors, and you've likely tried on dozens of dresses, to find the wedding gown of your dreams. Does any of this sound familiar? If so, then you know how important it is for you to look your BEST on your wedding day. Not only do you want to be stunning for your husband-to-be, but you want to have wedding photography you can cherish for years to come and show off to your grandchildren someday. All that said, there are 5 critical factors to making sure you look your absolute best from start to finish on your wedding day.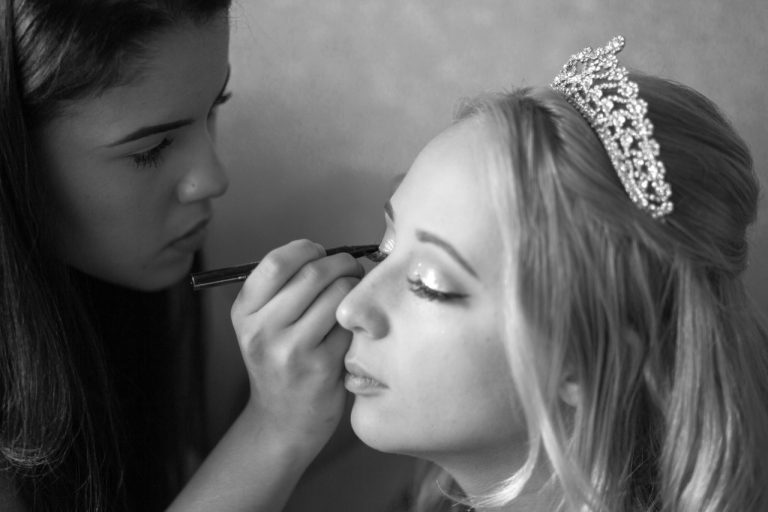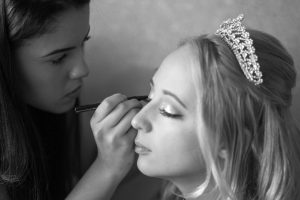 1. Professional Hair & Makeup Styling
Considering the financial investment you are making into all of your wedding vendors (including your wedding photography), it is common to try and save money on your day-of services, especially if you talk to the men in your life! But, don't forget that the most important person at any wedding is The Bride and when it's your turn to be the women in white, you do NOT want to skimp on Hair and Makeup. So, unless your Aunt Jenny or Bridesmaid Sally are licensed in cosmetology and have done your hair/makeup in the past to your satisfaction, you want to make sure to find a PRO to hire for your big day.
Make sure to research the hair style and makeup looks that you want and schedule a consultation to discuss your needs. It is also recommended that you schedule a hair and makeup trial at least 1-2 months before your wedding so that you can make sure your chosen stylists are capable of delivering your vision! They can also advise on hair accessories you may want to purchase as well as the lipstick, lip pencil and gloss you will want to have on hand for your wedding day.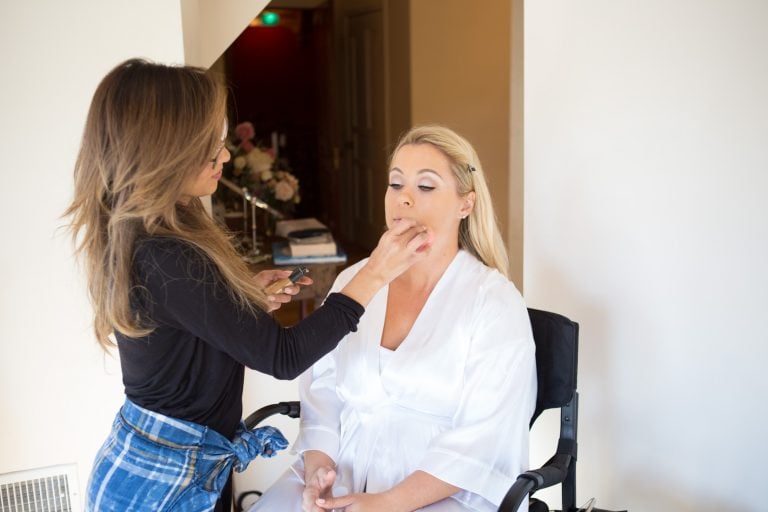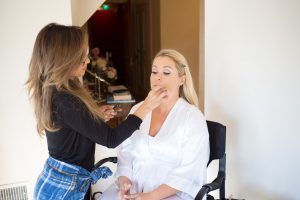 2. Strong Makeup Setting Spray
Chances are, your wedding day will be long, but it will fly by in an instant. You may even have to wake up as early as 6am to start getting ready. If your makeup session is early morning, how likely is it that your face will look fresh and beautiful for your last dance without a little help? The best way to make sure your makeup stays intact all day, through the summer sweat and ceremony tears is to purchase a strong setting spray like the Urban Decay All Nighter Long Lasting Setting Spray. With a great setting spray, you won't have to worry about touching up anything but your lips throughout your day. And, you will ensure your wedding photography captures the best of you!
3. Body Shaping Undergarments
Whether you spent the 6 months leading up to your wedding dieting on celery sticks or gorging on cheeseburgers, you certainly want to look as svelte and fit as possible in your gown. Even with custom tailoring and alterations, your dress isn't guaranteed to fit perfectly on your wedding day. With that in mind, you should make sure to have a well-fitting strapless bra to give you the support you need throughout your 'I do's' and your dance moves! Also, depending on the cut and style of your gown, you may want to consider an appropriate pair of Spanx, which are known to solve all your wardrobe woes by smoothing out any imperfections. Just make sure to try on all undergarments with your gown at your last dress fitting if possible!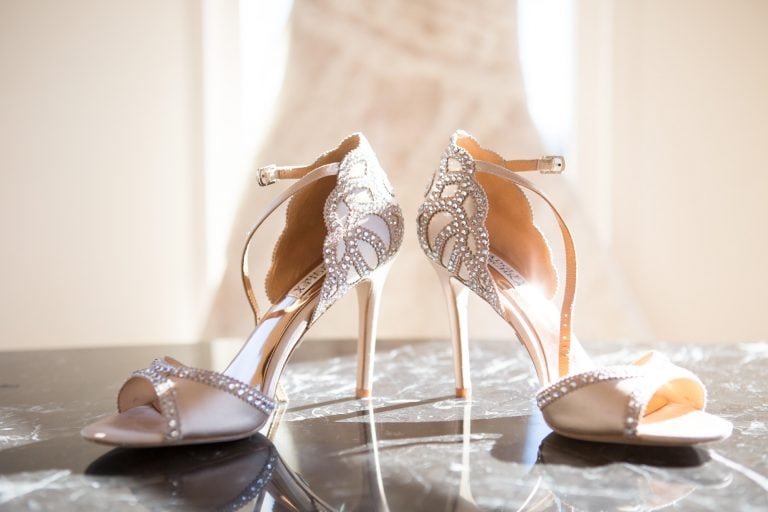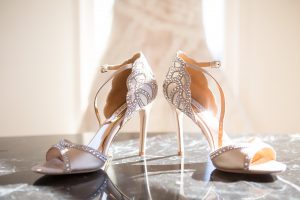 4. Comfortable Shoes
Typically, brides purchase brand-new shoes to go with their brand-new gown; but, most of the time, wedding shoes look a lot more amazing than they feel. You don't want to be in pain, nursing foot blisters or limping around on your wedding day, so make sure to prepare in advance by breaking in your shoes at home. You can also purchase shoe inserts to make high heels more comfortable and heel protectors to avoid sinking in the ground if you plan to be walking around outdoors.
5. A Small Purse or Clutch
Even though women are used to carrying around a purse daily, a lot of brides skip out on purchasing one for their wedding day and understandably so. Let's face it, a purse is just another item to carry around and can be a nuisance. However, if you want to keep your makeup game strong all day long, a small purse is an essential item. Reason being, your purse will have your lipstick, lip gloss, blotting sheets and bobby pins which are all essential items to your wedding day glam!
These are just a few tips to ensure you are prepared and looking your very best on your wedding day and in your wedding photography for years to come!
What are your wedding day tips and recommendations?