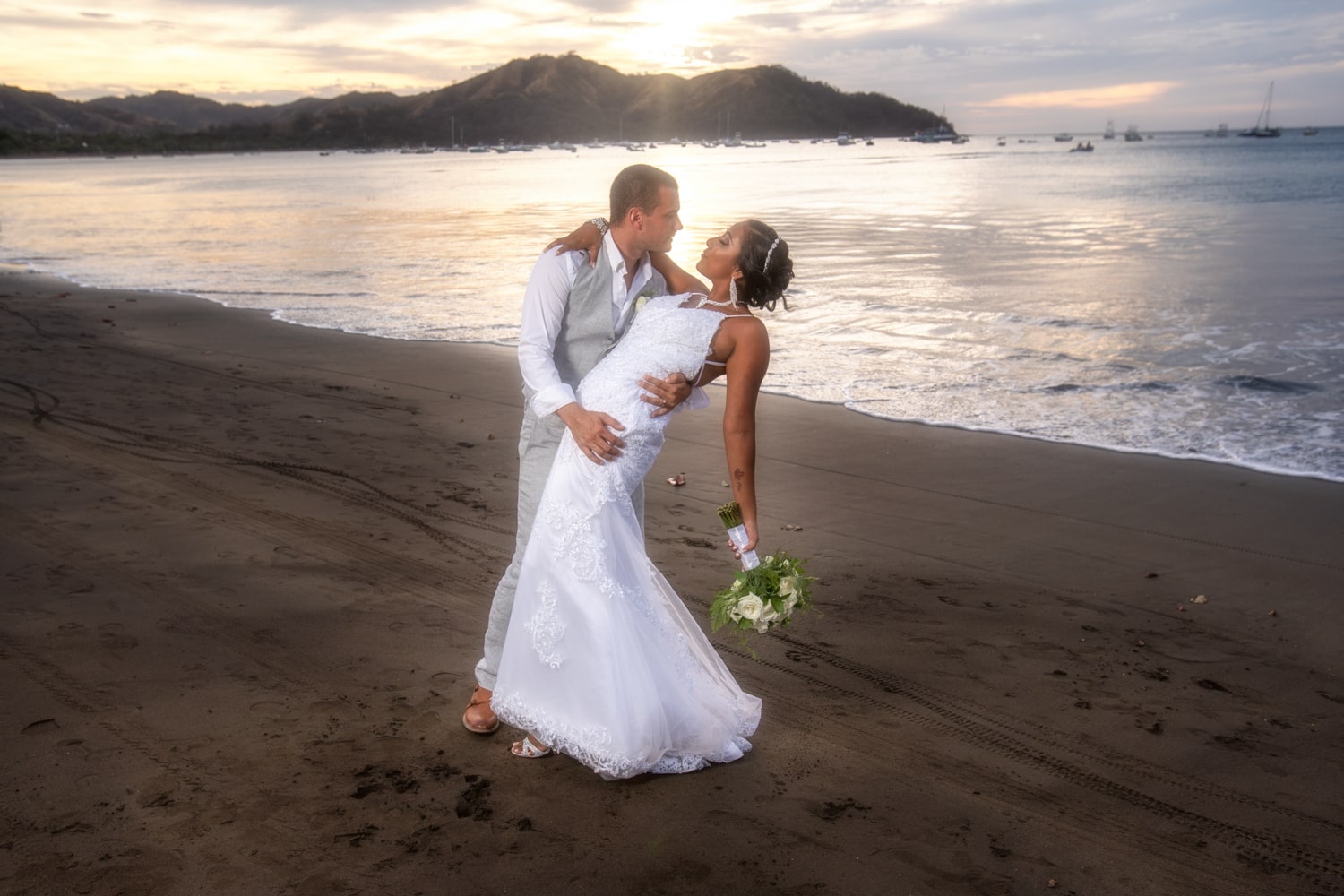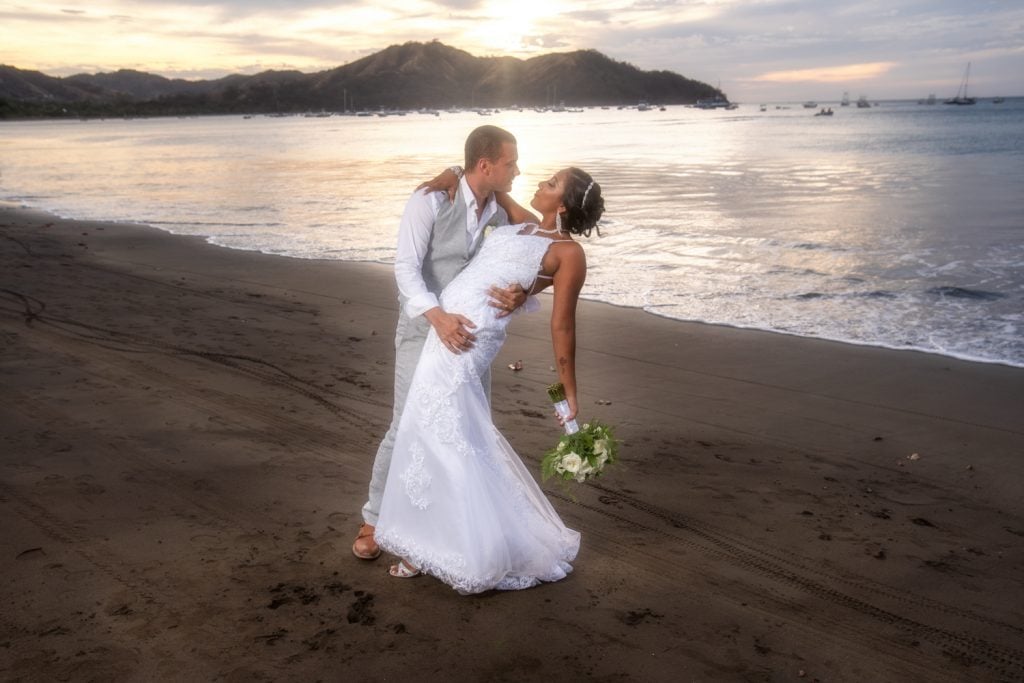 Being the avid traveler that I am, when I received the call to photograph David and Stephannie's wedding in Costa Rica, I immediately jumped at the opportunity. David is originally from Canada, but he found his calling in 2010 as a real estate entrepreneur, living and working in Playas del Coco, Guanacaste, Costa Rica. Stephannie was born and raised in the area and the two met while Stephannie was a waitress at the infamous Zi Lounge Bar & Restaurant on the main strip. After a few years of dating and the birth of their beautiful baby girl Mia, the two decided to get married in the beach town they call home. I was lucky enough to capture all the intimate details of their dream wedding day.
The wedding took place at the exclusive Pacifico Beach Club, surrounded by the glorious rain forest mountains, for which Costa Rica is so well-known. It was a casual, yet elegant affair with guests dancing to live music and the most beautiful sunset as the backdrop for the evening.
David and Stephannie were so much fun to work with. They even wanted a Trash the Dress photo session. So, a few days after the wedding, we went down to the beach for some amazing romantic portraits during the most epic sunset! It was my great pleasure to capture the romance and love between David and Stephanie, such a great couple!