When Ronald and Alessa contacted me to photograph their wedding in Frankenmuth, Michigan, I was ecstatic. I've always loved the historical Bavarian charm of Frankenmuth and was excited to check out their venue, Grandpa Tiny's Farm. To be honest, I immediately assumed it would be a traditional farm style wedding; but instead, the venue provided numerous locations for a variety of beautiful scenery and photo backdrops. The farmhouse provided a perfectly quaint and country vibe for the pre-wedding preparations and photos. The wedding itself took place in the main barn which was romantic and cozy for their smaller number of guests.
We had the most fun exploring the property for romantics and portraits of the couple and wedding party. We were able to get some fun, more rugged shots of the groomsmen in front of the white farm fencing, John Deere tractor and even with some historical farm equipment, which provided some nice visual interest and props for the setting.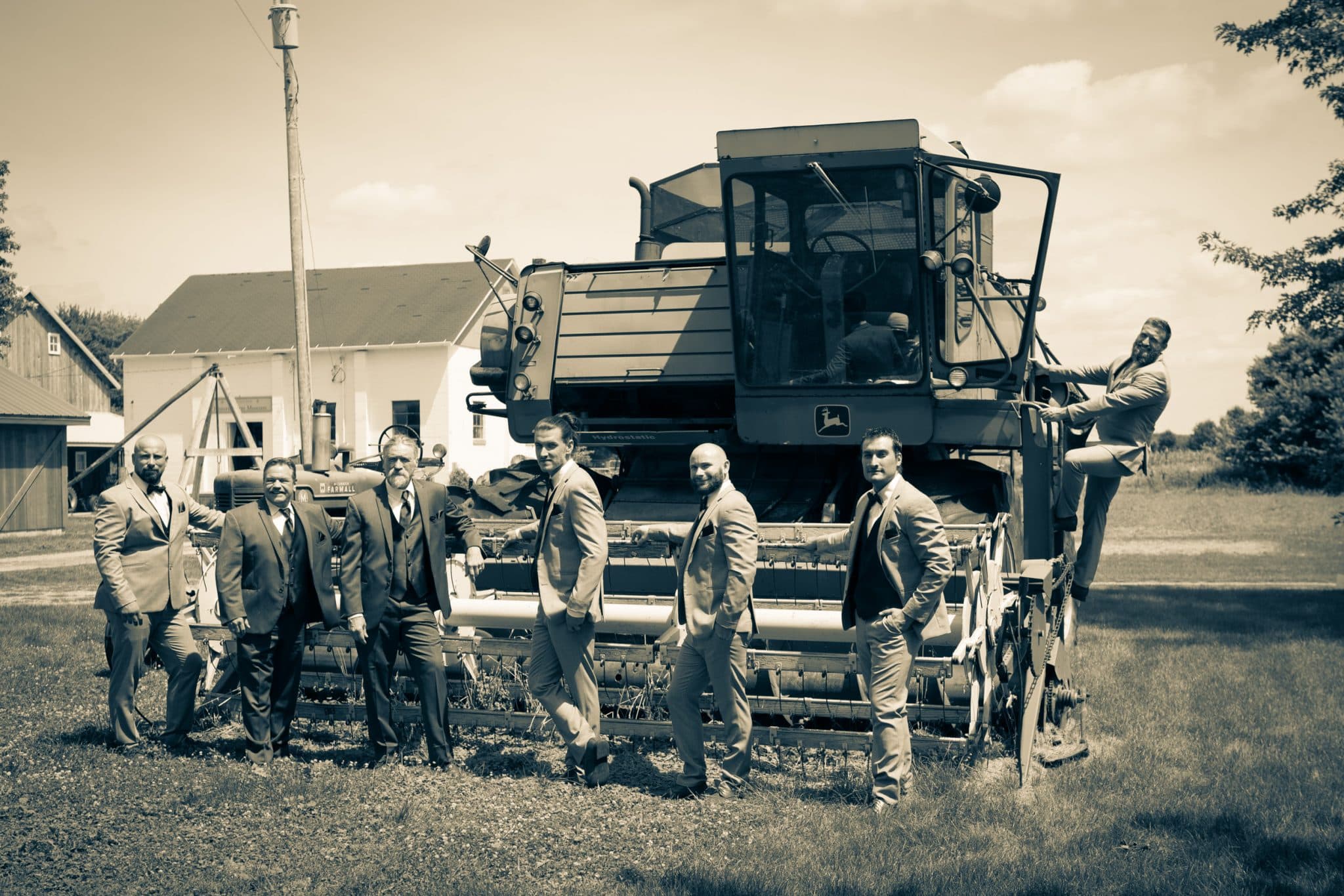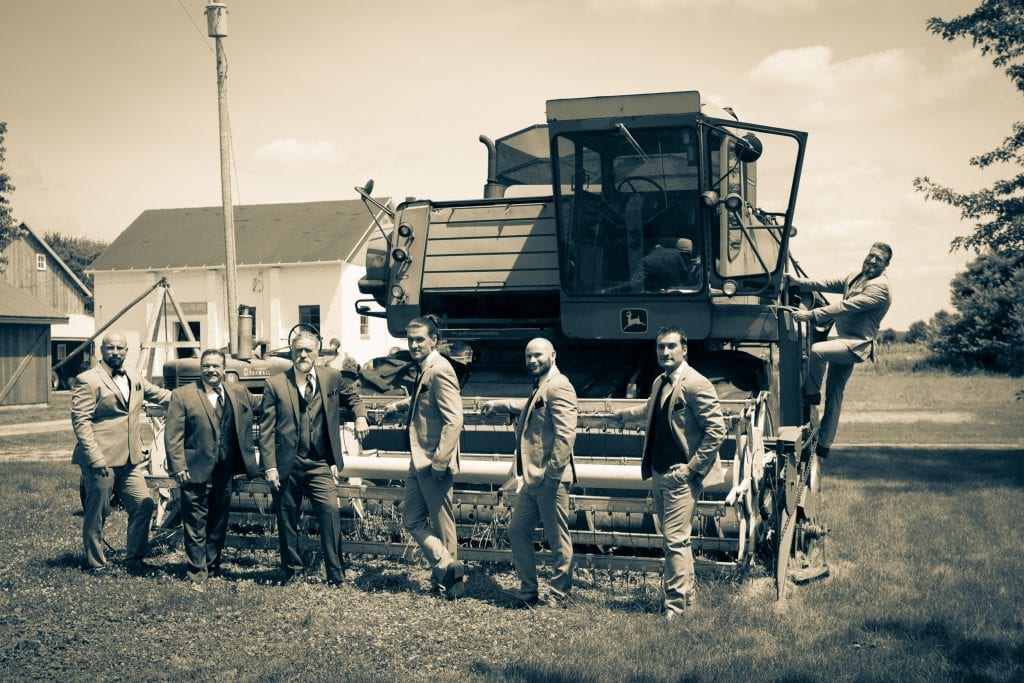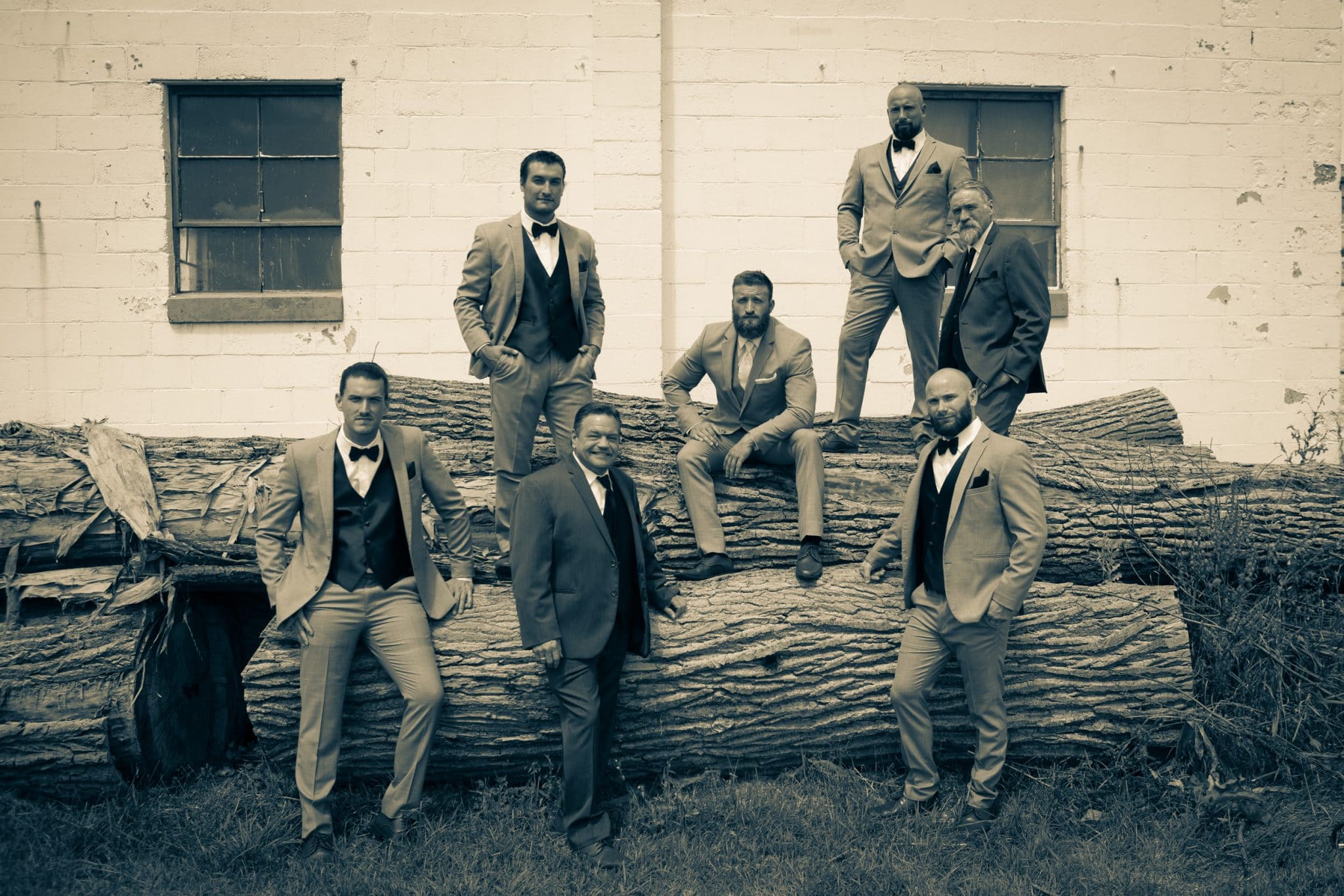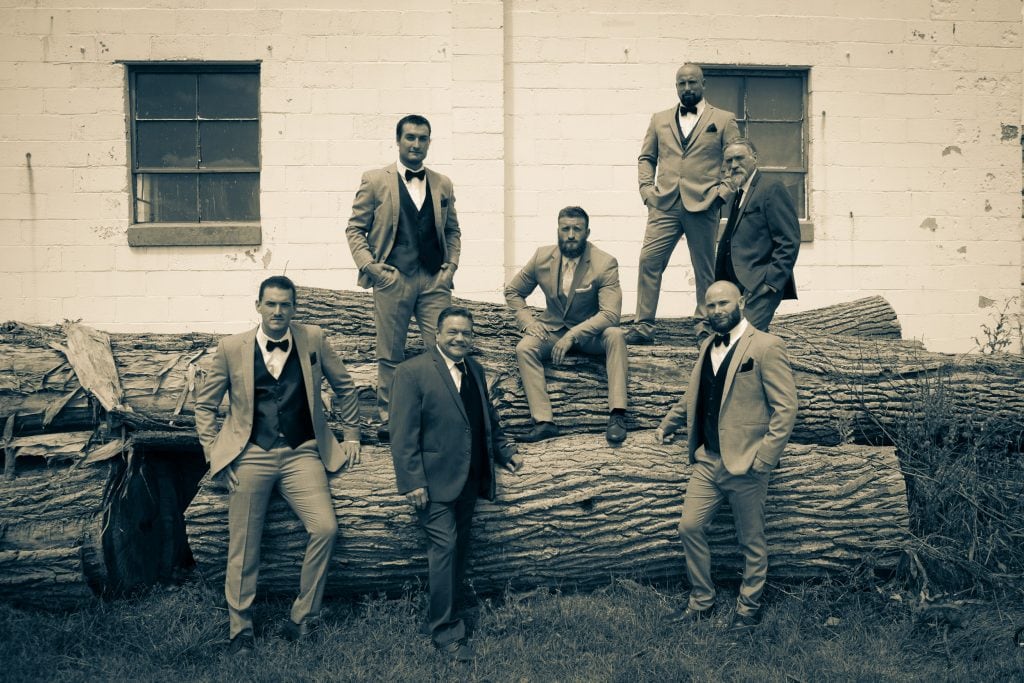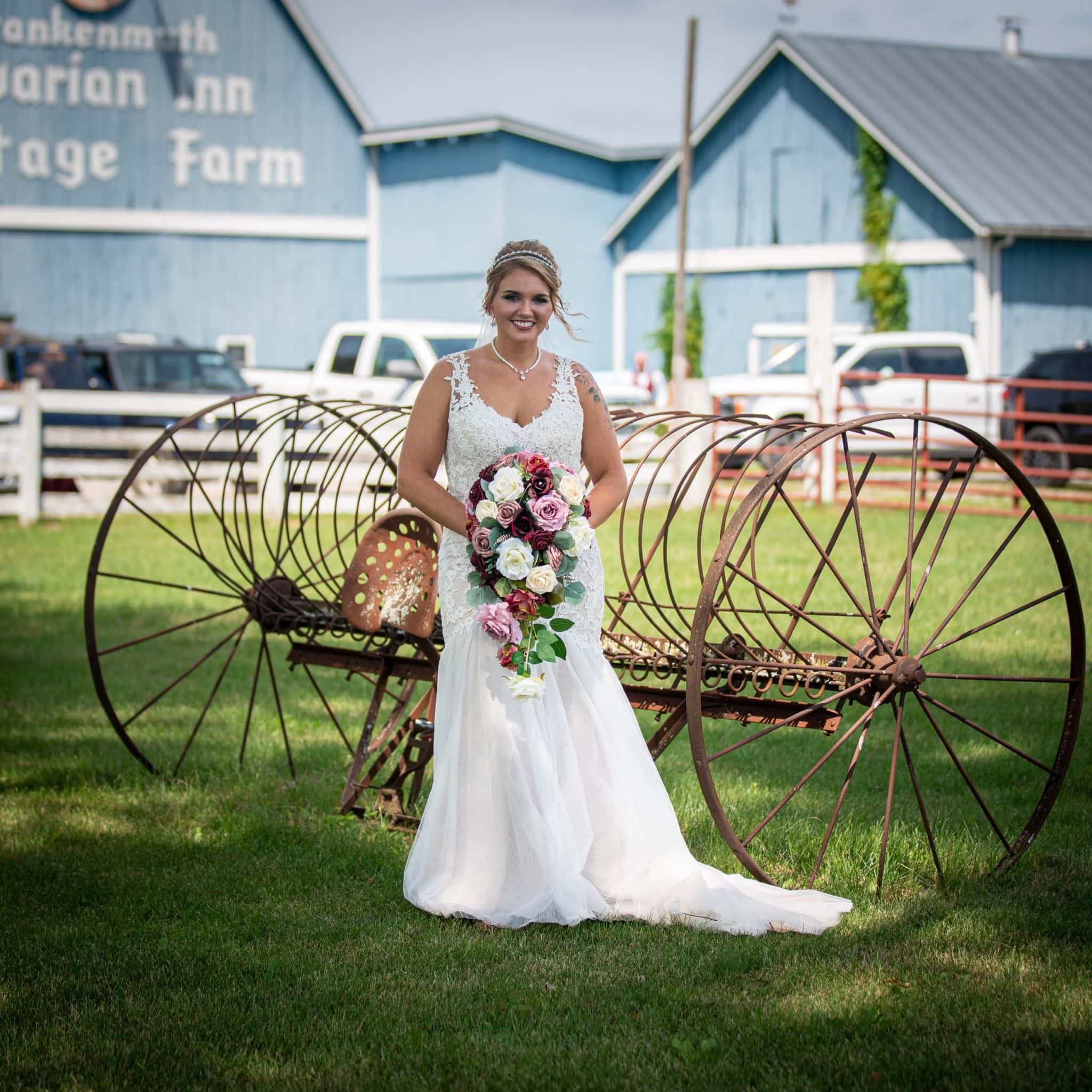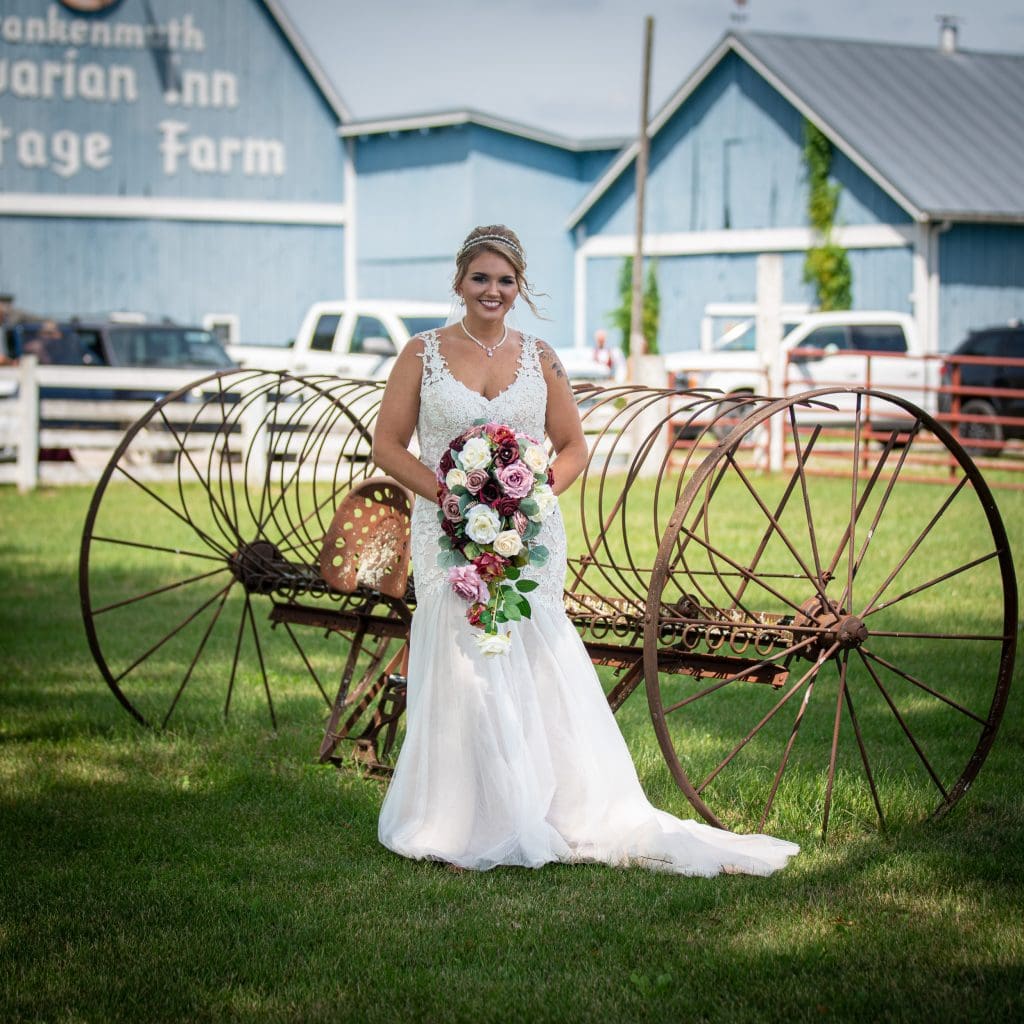 For the full bridal party, we posed the group on a historic bridge for a completely different ambiance. And most importantly, for the romantic portraits, we utilized a beautiful 19th century chaise and bicycle and placed them in different areas around the garden and sunflower fields for a truly majestic and dreamy backdrop. Surprisingly, the venue also boasts a 19th century one-room schoolhouse which also presented another opportunity for many gorgeous romantics of the couple.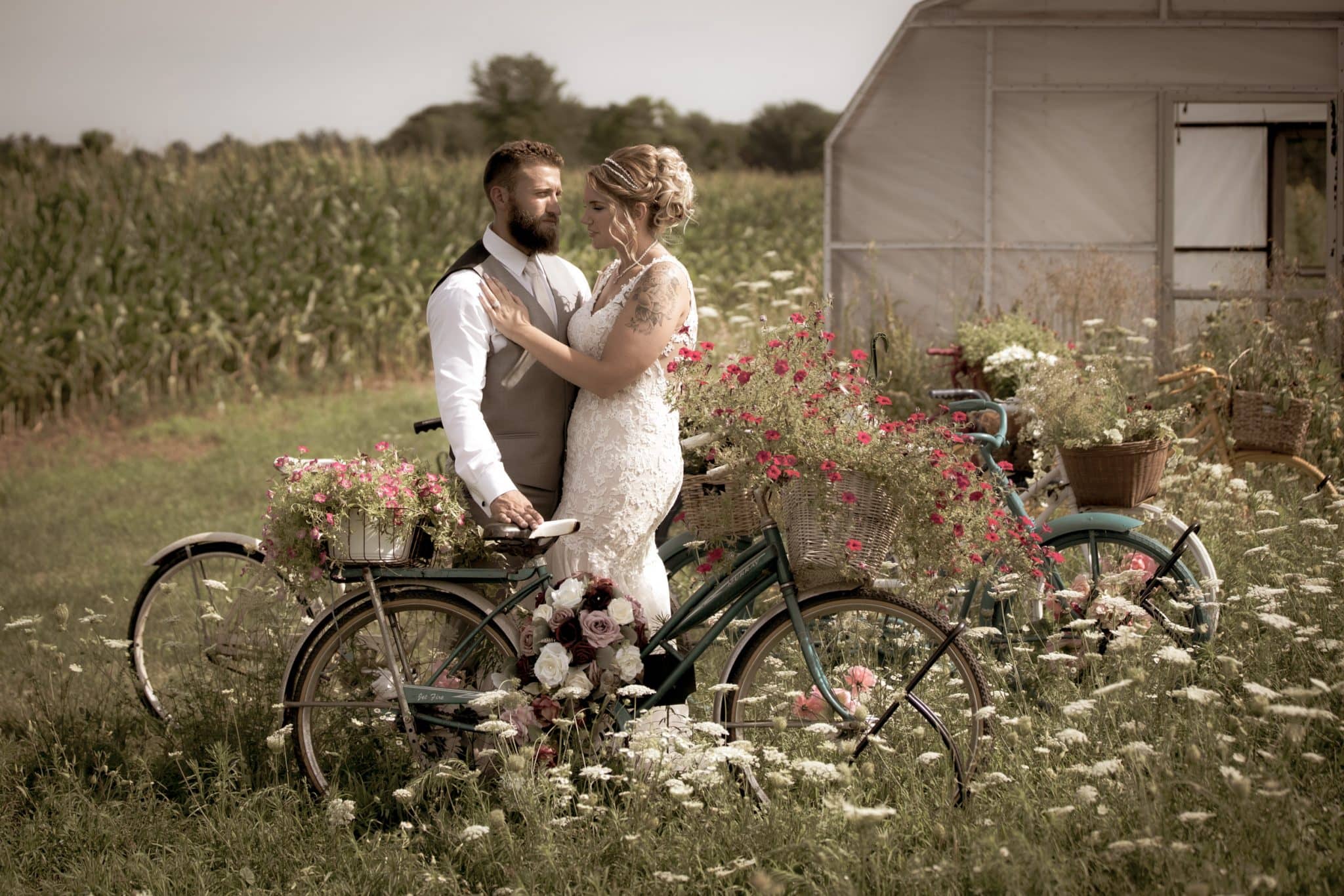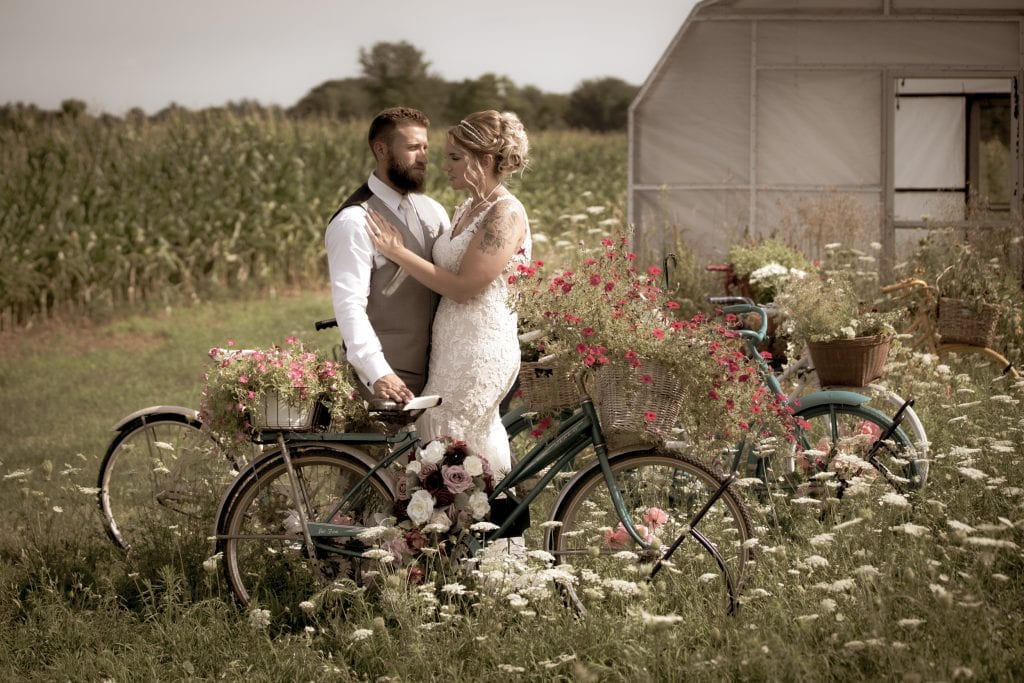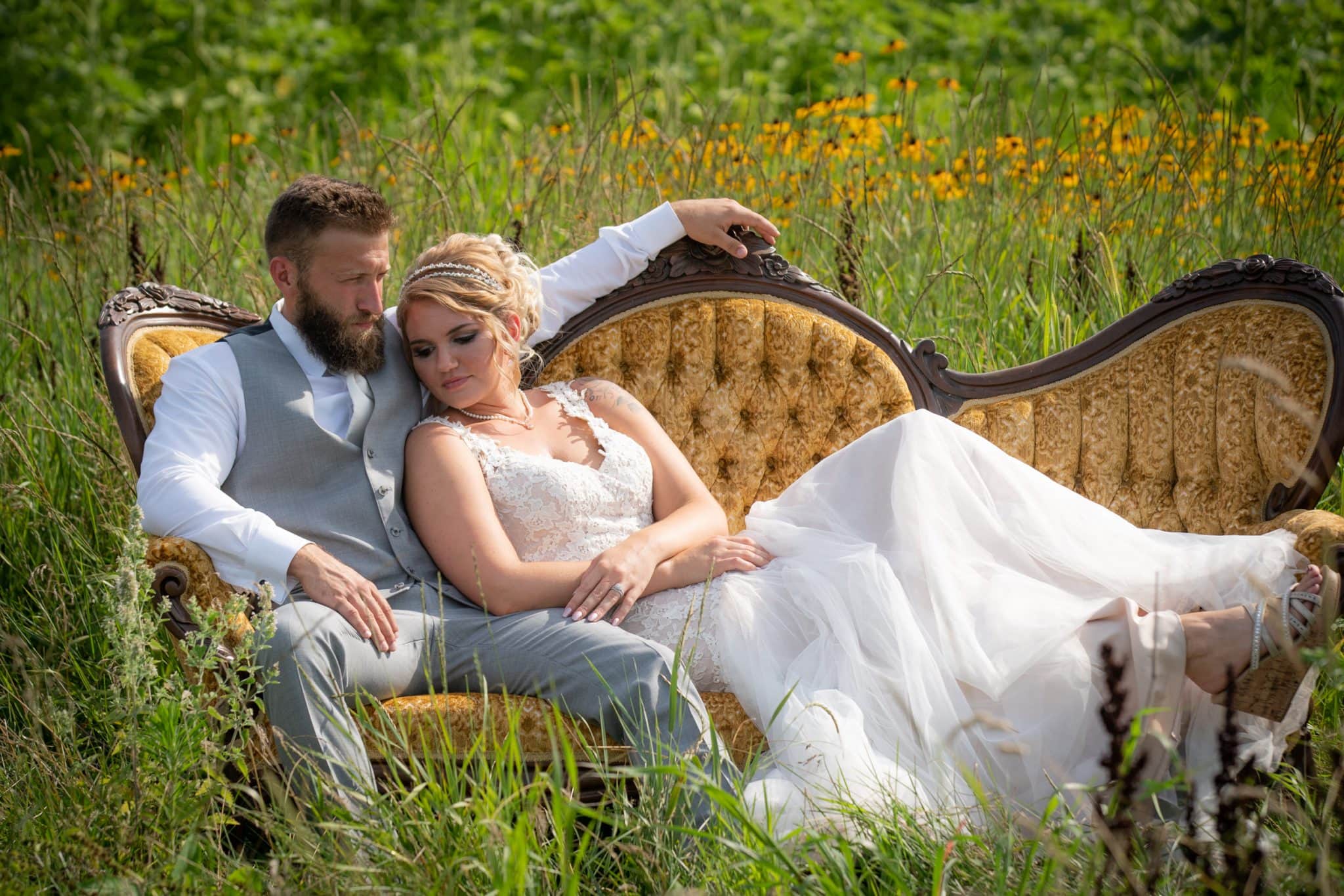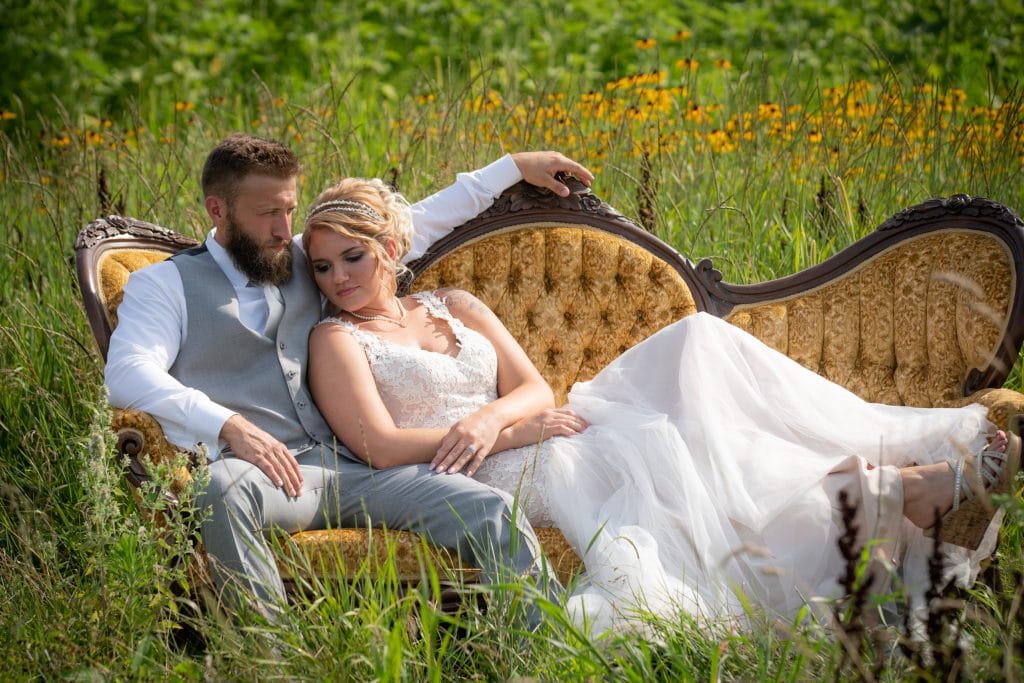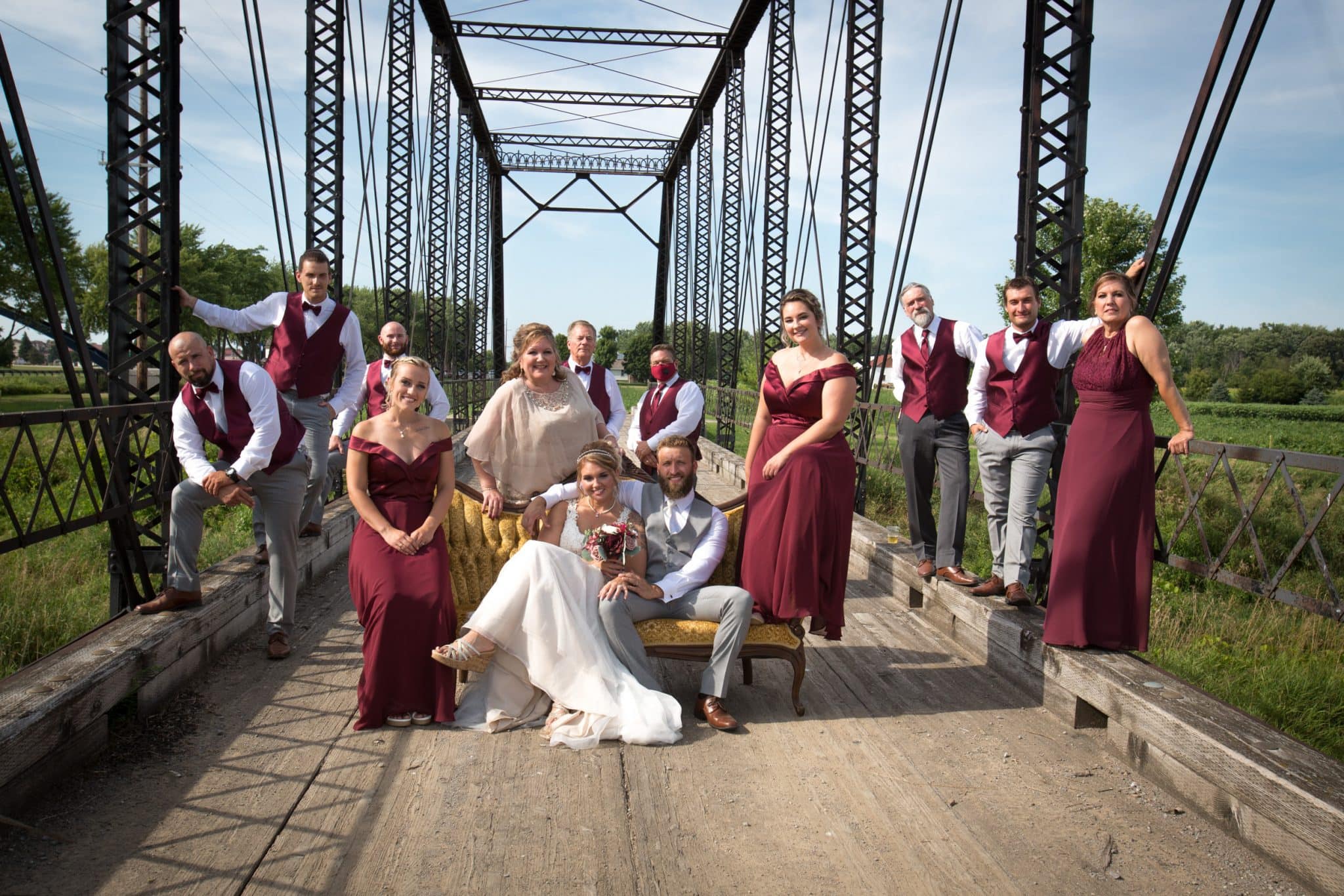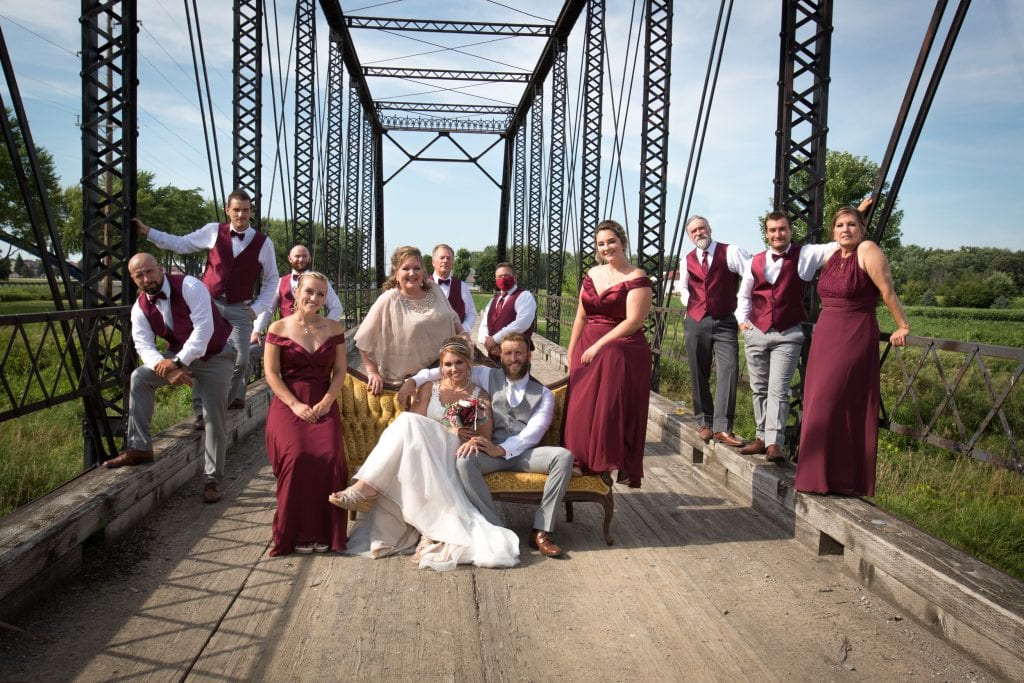 Overall, the wedding at Grandpa Tiny's Farm produced some of my favorite wedding photos of the summer. It's a terrific venue with a wide array of locations to explore and photograph. And of course, it's right in the heart of Frankenmuth which adds to the charm of the location.